October 23, 2020 – Adam Langenberg
With the number of electric vehicles on the road skyrocketing, a Canadian recycler of the lithium-ion batteries found under the hoods of these cars and trucks is turning to its growing Kingston R&D centre to help it expand its operations.
Mississauga-based Li-Cycle recently added a third shift at its Kingston facility, which also hosts many of the company's R&D initiatives. The plant will operate 24/7 by the end of the year, processing up to 5,000 tonnes per year of lithium batteries into what Li-Cycle calls "intermediate products," says Li-Cycle co-founder Tim Johnston.
Those intermediate products from Kingston and other "spoke" facilities will then be sent to a new US$170-million "hub" facility in Rochester, N.Y., which is set to process up to 60,000 tonnes of lithium-ion battery feed annually into battery-grade chemicals and returned to the battery industry.
The company says its hydro-metallurgic process means it extracts about 95 per of recoverable materials from each lithium-ion battery it processes.
Johnston said Li-Cycle continues to be inundated with companies wanting to offload spent lithium-ion batteries, a trend set to rise as electric vehicles grow in popularity. About 40 per cent of Li-Cycle's battery feed currently consists of electric vehicle and high-voltage batteries, but Johnston says he projects it to make up the bulk of its recycling business in the coming years.
Its Kingston workforce – which currently stands at approximately 30 employees and is expected to grow by another 10 in the coming months – will also be kept busy building 14 additional "spoke" facilities that Li-Cycle plans as part of its global expansion. Each facility is constructed and tested in Kingston before being broken down into six modules and transported to their new locations.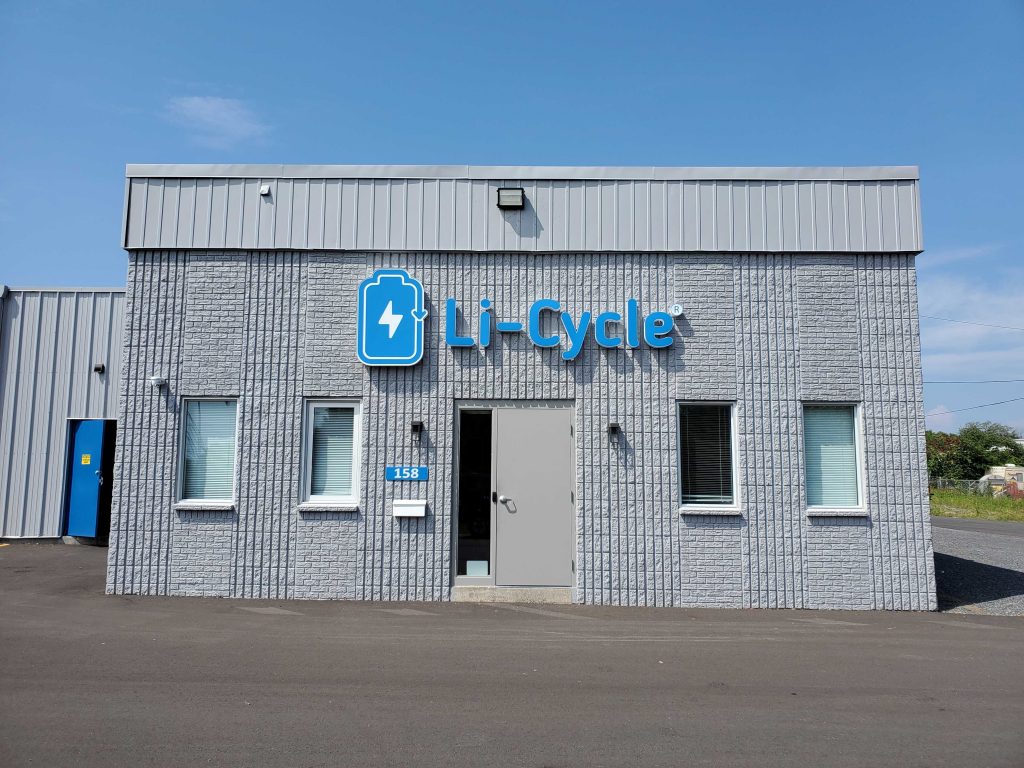 "The benefit of that is we know that by the time a facility is delivered to site that it's ready to go, that there shouldn't be any surprises on the commissioning side," Johnston said.
"We have all the know-how and understanding of how to construct these facilities locally and by being able to do it here locally we're able to generate a relatively efficient engineering and construction process, which also brings down the cost of implementation, as well as the risk."
Other pilot programs for Li-Cycle's R&D program are also set to be run out of Kingston over the next one to two years, Johnston said.
Johnston said Li-Cycle is not yet ready to announce further international expansions but is at different levels of commercial negotiations with multiple countries in Europe and Asia as it eyes off opening additional facilities.