About
Making lithium-ion batteries a truly circular and sustainable product.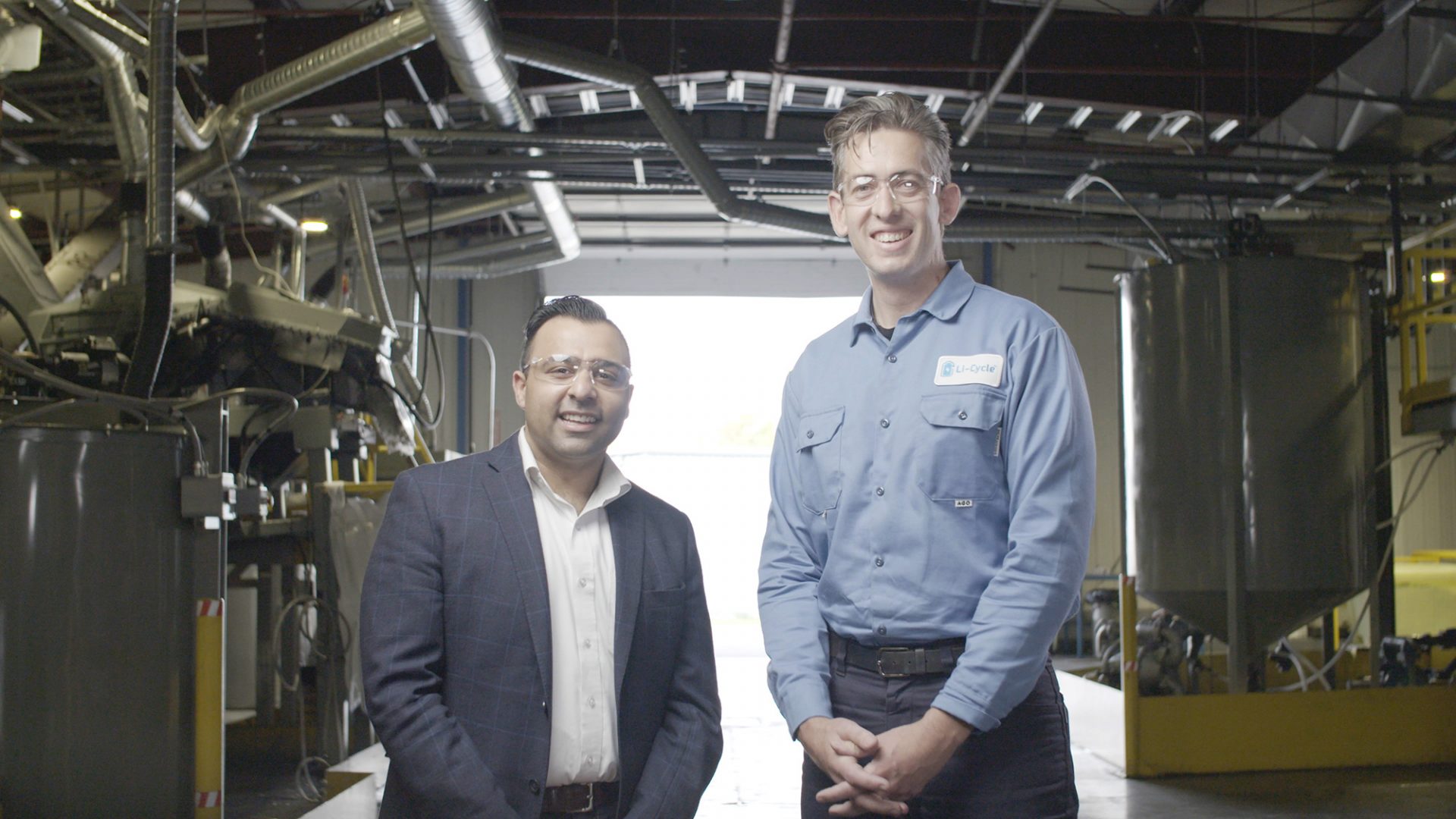 Our Team
The people dedicated to solving the problems of tomorrow.
Leadership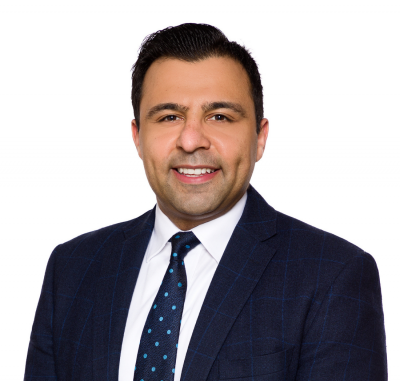 Ajay Kochhar
President and CEO,
co-founder
Ajay Kochhar is the President, CEO, and co-founder of Li-Cycle.
Responsible for strategic oversight of Li-Cycle's various functional business units, which includes Commercial, Technical (Health, Safety, Environment and Quality/HSEQ, Operations, Commercialization, Research and Development) and Shared Services. Additionally, Ajay supports the development of international growth initiatives for the company in collaboration with Li-Cycle's Corporate Development team.
Before founding Li-Cycle, Ajay gained extensive technology and project development experience through progressive roles with Hatch's industrial cleantech and advisory practices. While working in that space, he garnered in-depth engineering and project management experience through clean technology development in the lithium, cobalt, nickel, copper, gold, lead, zinc, molybdenum, and rare earth metals industries. His technical expertise spans the entire project lifecycle, from conceptual and pre-feasibility studies to construction and commissioning.
Born and raised in the Greater Toronto Area, Canada, Ajay comes from entrepreneurial roots, having gained experience from a young age via a family business. An ardent music enthusiast, he is a classical guitarist who maintains the hobby even now for enjoyment.
Ajay is a graduate of the University of Toronto and holds a Bachelor of Applied Science (BASc) in Chemical Engineering.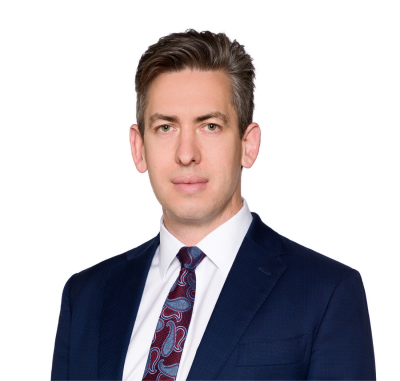 Tim Johnston
Executive Chairman,
co-founder
Tim Johnston is Li-Cycle's co-founder and Executive Chairman.
With more than 15 years of experience, Tim has overseen the development and operation of batteries, metals, industrial minerals, and large infrastructure assets. Prior to Li-Cycle, Tim worked as a Senior Consultant for Hatch, specializing in project management and transactional analysis for their global lithium business. While there, Tim managed the development of projects across the lithium-ion battery value chain for companies such as SQM, Rockwood Lithium (Albemarle), Bacanora Minerals, AMG-NV, Rio Tinto, Galaxy Resources, and other key developers.
As the co-founder and Chairman of Li-Metal and the Director of Lacero Solutions, Tim brings a wealth of knowledge to his current position with Li-Cycle, where his portfolio consists of overseeing research and development, as well as leading capital projects and operations.
Born in Brisbane, Australia, Tim currently calls Toronto, Canada home. An avid surfer and skateboarding enthusiast, he spends much of his free time at the gym or travelling.
A graduate of the University of Queensland's Mechanical Engineering Program, Tim is a chartered professional engineer and CFA charter holder.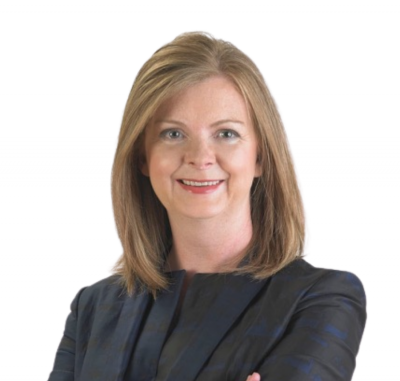 Debbie Simpson
Chief Financial Officer
Effective February 1, 2022, Debbie Simpson will lead the Li-Cycle finance function in support of the company's growth and international expansion plans. With more than 30 years of finance and public company experience, Debbie is an accomplished senior executive with experience in financial and strategic leadership, capital funding, and mergers and acquisitions.
Prior to joining Li-Cycle, Debbie served as Chief Financial Officer (CFO) of Maple Leaf Foods Inc., a carbon neutral, sustainable, protein company with revenues of approximately $4 billion and over 13,000 employees. Before that, she was Vice President and Treasurer of Vincor International Inc., a leading global producer and distributer of wines, with operations across several countries.
Before moving to Canada in 2000, Debbie lived and worked in Scotland. She began her career with Ernst & Young and obtained her professional accounting designation from the Institute of Chartered Accountants of Scotland. Debbie holds a Bachelor of Arts (Honours) degree in Accountancy and a Master of Science in Accountancy and Finance from the University of Stirling, Scotland.
She is a passionate advocate for advancing women, with a focus on women's health and education, and volunteers her time as the Board Chair of Women's College Hospital Foundation and the Board Chair of Havergal College. Debbie is also a Board member and the Audit Committee Chair for Shearer's Foods, an OTPP portfolio company.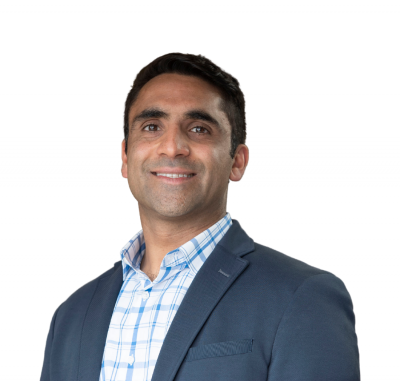 Kunal Phalpher
Chief Strategy Officer
Li-Cycle's Chief Strategy Officer (CSO), Kunal Phalpher, has been with the company since 2017. He initially joined the team as an advisor, was nominated as a member of the board, and then moved into the role of Chief Commercial Officer in 2018, a position he held until taking on his new title and revised responsibilities in November 2021.
As CSO, Kunal leads the strategic planning and corporate development for the company, including potential mergers and international business acquisitions. From an operational standpoint, he ensures that Li-Cycle's global expansion plans are optimized to support the company's overall strategy and drive global business development opportunities with key customers.
With nearly 15 years of experience, Kunal brings extensive international expertise in the lithium-ion battery and renewable energy sectors to his role. His wealth of knowledge has been a significant asset to both Li-Cycle's business development and corporate strategies.
Prior to joining Li-Cycle, Kunal worked for a residential solar company as the Director of Product Development and was the Director of Business Development for a lithium-ion battery manufacturer, both in Toronto, Canada. He brings broad, comprehensive international experience to his position, having spent several years working in Germany in cleantech.
Born and raised in Toronto, Kunal is passionate about travel and outdoor activities. A University of Toronto graduate, he holds a Bachelor of Applied Science in Electrical Engineering and has a Master of Business Administration from the Rotman School of Management.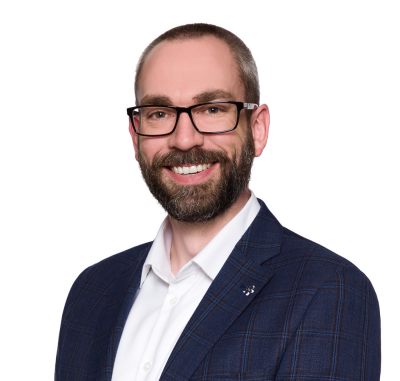 Chris Biederman
Chief Technical Officer
Chris Biederman is a Professional Engineer with 15 years of process engineering experience. He joined Li-Cycle in 2020 as the company's Chief Process Engineer and was quickly promoted to Chief Technical Officer.
Chris brings extensive expertise to his current role, having acted as Lead Process Engineer for numerous large and small EPCM projects in the mining industry. He has experience working on greenfield and brownfield projects and overseeing bench-scale and pilot-scale testing. Chris is also a skilled project manager with a robust history leading multi-disciplinary engineering teams and delivering successful projects. Previous to his role with Li-Cycle, he spent time at Hatch as a Senior Engineer and Technology Commercialization Portfolio Manager; he is also the Founder and Managing Director of Biederman Engineering.
At Li-Cycle, Chris' portfolio includes the management of the company's intellectual property portfolio, the commercialization of intellectual property, and oversight of capital projects. He also provides technical leadership for the organization.
A native of Hamilton, Canada, Chris is a graduate of the University of Waterloo's Chemical Engineering program and is a registered engineer with the Professional Engineers of Ontario.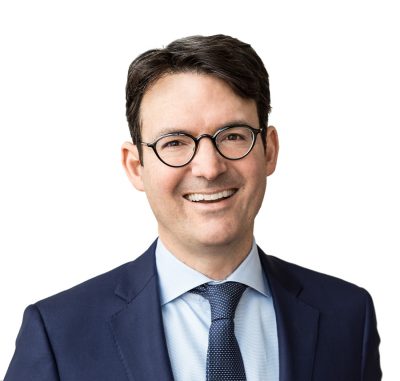 Carl DeLuca
General Counsel
Carl DeLuca is Li-Cycle's General Counsel and Corporate Secretary.
With nearly 25 years of legal and public company experience, Carl leads Li-Cycle's legal and regulatory functions in support of the company's global expansion plans. He also manages the organization's corporate governance processes through the Board and its committees.
Prior to joining Li-Cycle, Carl served as General Counsel and Corporate Secretary for gold producer Detour Gold Corporation, where he facilitated the company's stabilization, resulting in a 95% stock price increase.
Carl also held various roles at Vale Canada Limited, including Head of Legal for North American Operations and M&A/Strategic Projects while there, he played a key role in the company's gold streaming transactions on Vale's copper mine in Brazil, delivering $1.7 billion in aggregate proceeds.
Carl, a barrister and solicitor, was born and raised in Ontario, and currently calls Toronto home. He holds his LL.B. from the University of Windsor, where he received the R.L. Deshield Award for having achieved the second highest standing in his graduating class, and holds an H.B.A and a B.A. in History and French from The University of Western Ontario.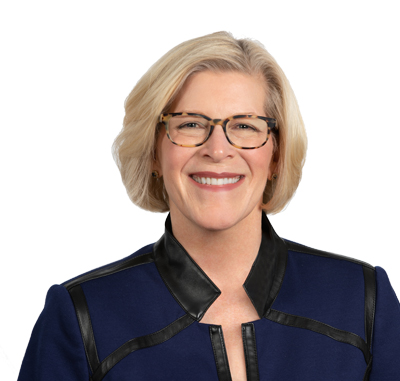 Lauren Choate
Chief People Officer
Lauren Choate is an accomplished global people operations leader with over 25 years' experience across a variety of industries.
As the Chief People Officer at Li-Cycle, Lauren oversees talent management and acquisition to continue to attract top industry talent to the company in support of its growth trajectory.
Prior to joining Li-Cycle, Lauren led the human resources function for Kärcher North America, a $2.8 billion global cleaning technology solutions company, where she orchestrated major transformation of its people operations and oversaw a 15% increase in employee engagement amid significant business changes.
Prior to Kärcher North America she served as the Senior Director, Learning & Organizational Development at IHS transforming the learning team from purely a training delivery role to consultants driving a $2 billion rapidly growing, global services enterprise.
Lauren is passionate about giving back and has, for the past 17 years, volunteered as President of Rocky Mountain Human Resources Planning & Strategy, an HR association in Denver, where she lives.
Lauren is a gardening, cooking, and pickleball enthusiast and holds an MBA from the Weatherhead School of Management at Case Western University, as well as a B.A. in Mathematics and Economics from Ohio Wesleyan University.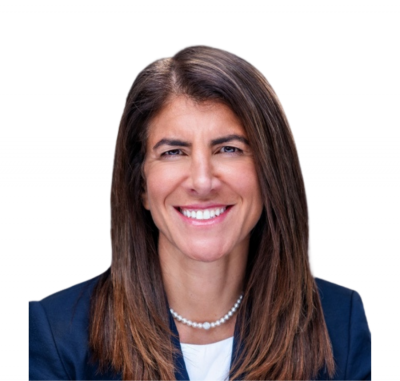 Nahla A. Azmy
Senior Vice President, Investor Relations and Financial Communications
Nahla leads Li-Cycle's investor relations activities and provides strategic guidance to the company's leadership regarding investment community perspectives.
With over 20 years as a senior investor relations officer and former equity analyst, Nahla has developed investor relations programs for companies experiencing high growth and transformation. She has a proven and trusted track record with the investment community for fair and consistent communication and outreach. A veteran of the lithium-ion industry, she brings deep experience, passion, and a results-driven nature to Li-Cycle's global expansion.
Before joining Li-Cycle, Nahla was Vice President and head of investor relations at Ecovyst (formerly PQ Corp) following its IPO, where she contributed to the company's transformation. Prior to Ecovyst, she established and led transformational investor relations programs for Versum Materials (acquired by Merck AG), Alcoa (separated into three companies), Rockwood Holdings (acquired by Albemarle), and NRG Energy. Prior to NRG, she was an equity analyst with a top-ranked power research team.
Nahla holds an MBA from NYU Stern School of Business and a BA from Colgate University.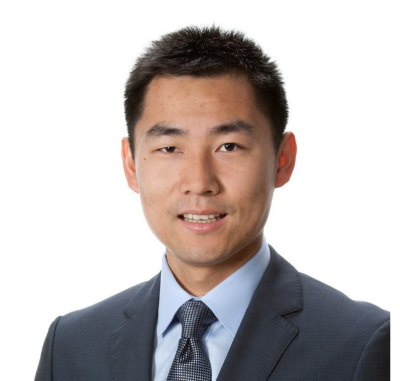 Dawei Li
Regional President, APAC
Dawei Li is the Regional President, APAC at Li-Cycle.
Dawei brings more than 15 years of experience in strategy development and leading growth in untapped markets at international companies to his role at Li-Cycle. Focused on the Asian market, he oversees Li-Cycle's team, business development, and the rollout of commercial lithium-ion battery recycling facilities across the continent.
Before joining Li-Cycle, Dawei served as the Global Business Director for battery-grade lithium carbonate at the Albemarle Corporation where he developed growth strategy and executed on business development plans and commercial negotiations in key regions resulting in robust performance. Previously, he held roles at Eastman Chemical Company, managing global product lines, leading growth initiatives, and launching efforts to generate demand for existing products while commercializing novel ones. Dawei began his career in Shanghai, China working for PricewaterhouseCoopers.
In his spare time, he is an avid soccer player.
Dawei holds a BBA in Marketing from Shanghai University of Finance and Economics, and an MBA from the Darden School of Business at the University of Virginia.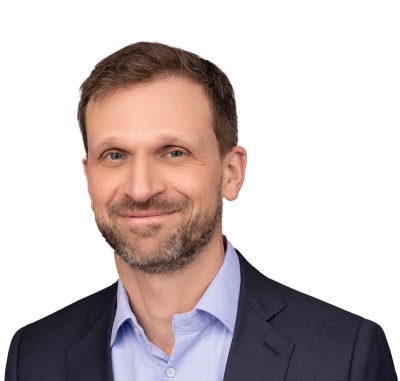 Richard Storrie
Regional President, Americas
Richard Storrie is the Regional President, Americas of Li-Cycle.
Richard has served as Regional President, Americas of the Company since January 24, 2022. In this role, he is responsible for overseeing Li-Cycle's operations, commercial activities, and execution of its growth strategy in the Americas region. With more than 26 years of operational, technical, and strategic development experience in the metals and mining industry, Richard possesses a deep understanding of the battery metals supply chain.
Prior to joining Li-Cycle, Richard served as President and Chief Operating Officer of the Diavik Diamond Mine, owned by Rio Tinto, one of the largest metals and mining corporations in the world. Throughout his nearly 26-year tenure with Rio Tinto, Richard has worked in its top tier open-pit and underground operations in several regions, including Rio Tinto's multi-billion-dollar Oyu Tolgoi copper mine in Mongolia.
Richard served as an officer in the British Royal Marine Commandos and acquired an Honours degree in Mining Engineering from Newcastle University in the United Kingdom.
Board of Directors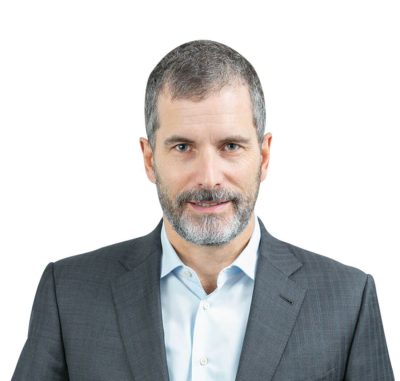 Mark Wellings
Non-Executive Director
Mark Wellings is a finance professional with over 30 years international experience in both the mining industry and mining finance sector. Mark initially worked in the mining industry both in Canada and Australia in exploration, development and production capacities. He then joined the investment dealer GMP Securities L.P. where he co-founded the firm's corporate finance mining practice. During over 18 years at GMP, Mark was responsible for, and advised on, some of the Canadian mining industry's largest transactions, both in equity financing and M&A. Since then he has been appointed to several public and private Board of Director's and has spent the last few years at Infor Financial Inc. advising and raising capital for several companies.
Mr. Wellings is a Professional Engineer and holds a Master of Business Administration degree and a Bachelor of Applied Science degree in Geological Engineering.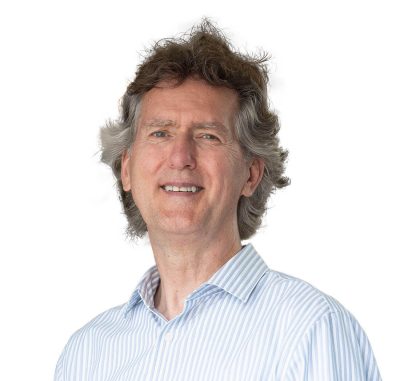 Rick Findlay
Non-Executive Director
Rick Findlay has been consulting in the environment and recycling sectors for over 25 years across Canada and internationally. This has included strategy, organization design, processing design, technology development, and financial management. From 2012 to 2014 he was Director of Oversight and Operations for the Province of Ontario's waste diversion programs ($450M budget), including batteries.
Rick is currently CEO of LINCit, a firm that focusses on scaling up clean technology ventures. He has previously started a few other firms, two being in environmental management and medical technology. He also co-founded and built an international consulting firm, PSTG Consulting, advising small to global companies across a variety of sectors, and local to national governments.
For over 20 years Rick has been coaching entrepreneurs and start-ups, and he is an advisor for the Waterloo Accelerator Centre, Earth Tech Program at CSI (Toronto), Ryerson University's Social Venture Zone, and a volunteer advisor at MaRS.
Rick is a Certified Management Consultant, with a Bachelor in Industrial Engineering and a Master of Business Administration.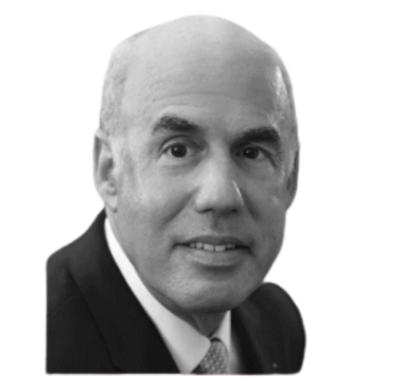 Alan Levande
Non-Executive Director
Biography to be updated soon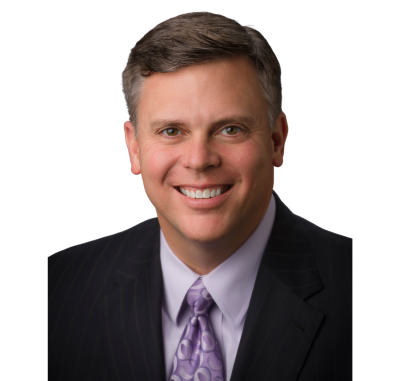 Scott Prochazka
Non-Executive Director
Biography to be updated soon.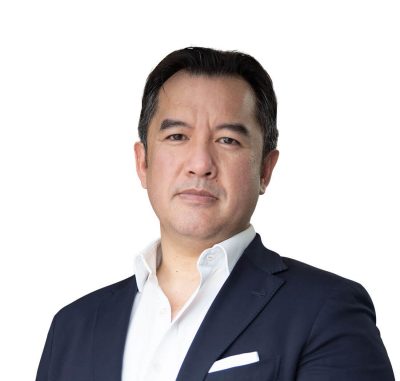 Anthony Tse
Non-Executive Director
Advisory Board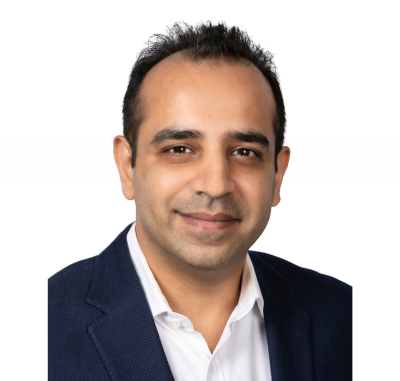 Govind Arora
Management Advisor
Govind Arora brings more than 20 years of experience in energy materials, the automotive industry, industrial automation, and the aerospace industry to his advisory position with Li-Cycle. Govind currently serves as a partner and co-founder of Blue Horizon Advisors and Blue Horizon Capital. Previously, he was Chief Commercial Officer for Albemarle corporation's lithium business, the global leader in advanced lithium materials, as well as a leader within the energy storage value chain. Prior to Albemarle, he led several businesses to achieve high growth, serving as president of Stanley Black & Decker's Latin American Group, Chief Financial Officer for Stanley Black & Decker's global emerging markets business, and Chief Financial Officer for Honeywell's process solutions business in Asia, based out of China.
Govind holds a Bachelor of Arts in Business Administration from California State University, Fullerton, and acquired his Executive MBA in International Business from the Thunderbird School of Global Management.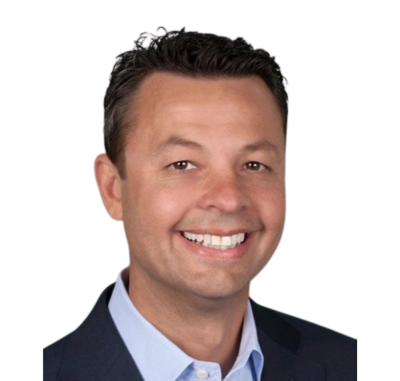 John Mitchell
Management Advisor
John Mitchell brings more than 30 years of experience in executive leadership roles in specialty chemicals, energy materials, utility infrastructure, and industrial gases to his advisory position with Li-Cycle. He is currently a partner and co-founder of Blue Horizon Advisors and Blue Horizon Capital, focused on the world's transition to the new energy economy by supporting leading companies to scale and providing index-based investment products across the new energy economy thematic. Previously, John served as President of Lithium for the Albemarle corporation, where he guided Albemarle's lithium division to a global market leading position. Prior to Albemarle, he served as Rockwood Lithium's North American President, Environmental Management Corporation's President, and Senior Advisor to Linde's business in Africa and South America.
John holds his Bachelor of Science in Materials Engineering from Drexel University.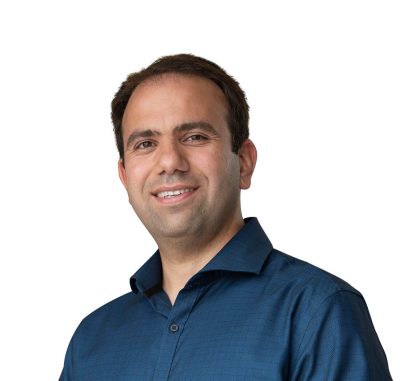 Dr. Ahmad Ghahreman
Technical Advisor
Ahmad Ghahreman has over 15 years of hydrometallurgical/wet chemistry experience. He has deep expertise in the advanced recovery of many of the constituents in lithium-ion batteries, gained in the context of primary resource mineral processing and hydrometallurgy.
Ahmad has a Bachelor degree and a Master's degree in Materials Science and Engineering from Sharif University of Technology, Tehran, Iran, and earned his Ph.D. in Materials Engineering from The University of British Columbia, Vancouver, BC. Upon completing his Ph.D., Ahmad joined the Technology Centre of Barrick Gold Corp. in Vancouver, as an NSERC Industrial Research & Development (IRDF) Postdoctoral Fellow. He joined The Robert M. Buchan Department of Mining at Queen's University as an Assistant Professor in January 2014.​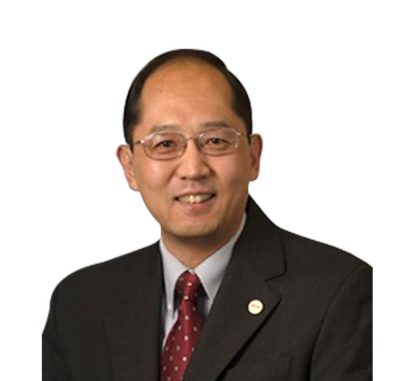 Dr. Yuan Gao
Technical Advisor
Dr. Yuan Gao is Vice-Chairman of the board of directors of Qinghai Taifeng Pulead Lithium-Energy Technology Co. Ltd. (Pulead) one of China's leading lithium-ion battery cathode producers and a key player in the lithium-ion battery supply chain. Dr. Gao was previously President and Chief Executive Officer of Pulead and prior to joining Pulead in 2014, Dr. Gao held senior positions with Molycorp Inc. and FMC Corp.'s lithium division.
Dr. Gao originally obtained his BSc from the University of Science and Technology of China, and his PhD in Physics from the University of British Columbia
Our History
Our past, present and future.
By solving the global end-of-life lithium-ion battery problem, we create a secondary supply of critical battery metals to meet the increasing demand, while also ensuring a sustainable future for our planet.
Invest with Us
Today
In Progress.
2023
North American Hub
In early 2023, the North American Hub will be operational in Rochester, NY, with the capacity to recover battery grade materials from the equivalent of 60,000 tonnes of lithium-ion batteries per year.
2022
Arizona Spoke
In early 2022, Li-Cycle's Arizona Spoke will become operational with the capacity to recycle 10,000 tonnes of lithium-ion batteries per year.
Past
Milestones Reached.
2020
New York Spoke
Li-Cycle's New York Spoke is now fully operational with the capacity to process 5,000 tonnes of lithium-ion batteries per year at the Eastman Business Park in New York State.
2020
Ontario Spoke
In May, Li-Cycle's Ontario Spoke is upgraded and has the capacity to process 5,000 tonnes of lithium-ion batteries per year.
2019
Ontario Spoke
In July, Li-Cycle's first commercial Spoke is fully commissioned in Kingston, ON, with the capacity to process 2,500 tonnes of lithium-ion batteries per year.
2018
Demonstration Spoke & Hub
Our team successfully launches Li-Cycle's Demonstration Spoke & Hub in Kingston, Ontario, Canada.
2017
Mini Pilot
Li-Cycle starts building it's first mini-pilot in Canada with the capacity to recycle 50 tonnes per year.
2016
Founding
Recognizing the importance of creating a more efficient and sustainable recovery process for critical battery materials from spent lithium-ion batteries, Li-Cycle is founded by Ajay Kochhar and Tim Johnston.