Li-Cycle leads the recycling of lithium-ion batteries with high resource recovery technology
January 6, 2022
Original article published in TechBlitz
Lithium-ion batteries are used not only for electronic devices such as cameras, personal computers, and smartphones, but also for automobiles and freight transportation means. Demand is expected to increase in the future due to the movement toward a low-carbon society. Li-Cycle is a clean tech company that recovers resources for lithium-ion batteries. The unique recycling process boasts a higher recovery rate and safety than conventional technology, and was listed on the New York Stock Exchange in August 2021. We asked Chief Strategy Officer Kunal Phalpher, who took advantage of his career in the clean energy industry and participated in the company, about the business outline and future strategies.
Lithium-ion batteries became popular in the 1990s, have higher energy densities year by year, and are widely used from electronic devices to automobiles. Demand for batteries will continue to grow as we work towards low carbon globally. Resources such as lithium, cobalt, nickel, and manganese are used in lithium-ion batteries, and there is a need for a mechanism that can effectively recover and reuse these resources in preparation for increasing demand.
Li-Cycle is a company with technology that can recover lithium-ion batteries safely and efficiently. The company estimates that between 2020 and 2030, more than 15 million tons of waste lithium-ion batteries will be produced worldwide, and the resources that can be recovered from them will be worth more than $ 96 billion.
In the conventional lithium-ion battery recycling process, there is a process involving high heat treatment such as firing, roasting, and refining in order to remove volatile components such as electrolytes and plastics. Therefore, less than 50% of the resources can be recovered, accompanied by a large amount of waste and wastewater, and the environmental load is high.
On the other hand, Li-Cycle's "spoke and hub" recycling process can achieve as much as 95% material recovery efficiency at low cost. The spoke process recovers negative and positive electrode active materials (important metals such as lithium, cobalt and nickel) from lithium-ion batteries. In this process, used batteries are crushed and automatically separated into plastic, copper foil, aluminum foil, negative electrode material and positive electrode material. It can be safely processed using technology that eliminates the possibility of thermal runaway.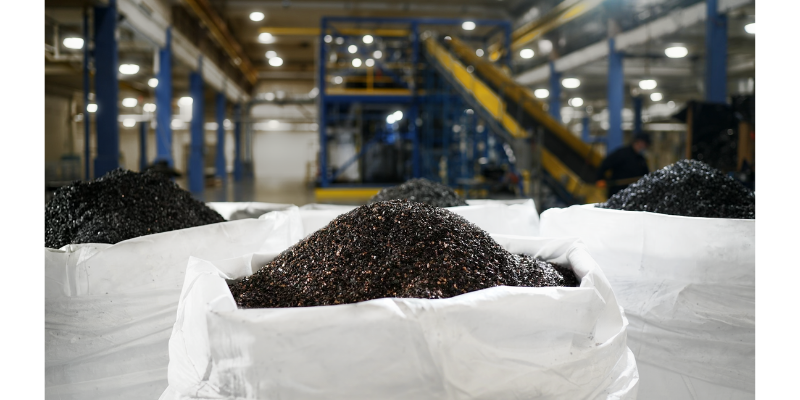 In the hub process, hydrometallurgy is used to take in a part of the material taken out in the spoke process to further purify the important negative and positive electrode active materials. The black mass produced at the spoke factory is put into the hub process, resulting in the recovery of high-purity battery chemicals. Compared to the conventional process, it does not generate solid waste, has no impact on the atmosphere, and has a lower environmental load. Phalpher said of the company's business:
"We focus on technology and differentiate by recovery rate. The purpose of our business is to take batteries from our customers, collect cobalt, nickel and lithium, and incorporate them into our customers' supply chains to circulate. Achieving a type economy. Clients can reduce their environmental footprint, "Phalpher said.
Currently, Li-Cycle, which leads the recycling of lithium-ion batteries mainly in the North American market, is growing rapidly in line with the rapid expansion of the market, and the number of customers has doubled in the past year. It is currently building new recycling facilities in Phoenix, Arizona and Tuscaloosa, Alabama, and is scheduled to go live in the first and second quarters of 2022.
Li-Cycle's long-term vision is to become a global player in battery recycling and a leading producer of recycled raw materials for the battery supply chain. As the next step after going public, it plans to expand its business to the global market. By 2025, the company expects that about 60% of all recyclable lithium-ion batteries will be recycled in China, 16% in both Europe and North America, and the remaining 8% in other regions. The future global expansion strategy reflects this regional division, and aims to expand according to the market size of each region.
Phalpher said he is paying particular attention to the high-demand Chinese market, but has not announced plans to enter the Japanese market at this time. When doing business in Japan, he said he plans to have relationships with companies that have materials to recycle and can provide, such as battery companies, automobile companies, and waste collection companies, as in North America.
The "SDGs (Sustainable Development Goals)," which have recently become a hot topic on television and have become widespread, set 17 goals to be achieved by 2030. Among them are goals related to the company, such as ensuring clean energy such as low carbon, and sustainable consumption and production. Phalpher commented on the outlook for the next 10 years:
"As automakers produce more electric vehicles, it is predicted that by 2030 they will need more than 3 million tons of material to be recycled annually, but now that much. We do not have the ability to recycle. We will need to catch up with the situation where large-scale battery production plants are being built at the world level. We also have solid batteries as well as lithium-ion batteries with new properties. We are also keeping an eye on the latest trends in the industry so that we can recycle such things as well. "