It's such a big deal to manufacture batteries that they already reach for rubbish
Glencore, one of the world's largest mining companies, is already looking for a solution to raw material supply problems with discarded batteries. The company is investing $ 200 million to recycle lithium-ion cells, but that's just the first step.
May 12, 2022
Original article published in Index
Electric vehicles, power tools, smartwatches – lithium-ion batteries are already everywhere. However, the materials needed to make them are finite, and procuring them has already caused a series of environmental and humanitarian crises. Recycling can be key in the recycling of raw materials, in the treatment of pollutants. However, few are trying to do so yet: a recent study found that most lithium-ion batteries are never recycled.
Less than 1 percent of lithium-ion batteries are recycled in the U.S. and the EU, compared to 99 percent of lead-acid batteries used in conventional-powered vehicles, according to a study published in the Indian Institute of Science. According to the study, the challenges associated with recycling range from ever-evolving battery technology to the costly transportation of hazardous materials to inadequate government regulation.
Now, however, due to the electric car revolution, various sources of lithium are becoming more and more valuable: current stocks are becoming more expensive due to high demand, so mining companies are constantly investing in opening new mines. Meanwhile, one of the largest players in the market, Glencore, has moved in another direction: they have signed a contract with Li-Cycle Holdings to supply them with recovered battery metals.
Through the agreement, Glencore will send spent lithium-ion batteries and scrap to the Toronto-based startup, which will supply the Swiss giant with metals recovered from Li-Cycle's facilities, including lithium, manganese, cobalt and nickel. Glencore has also unveiled a plan to build a plant in the UK as part of an agreement by Britishvolt Ltd to develop Britain's first large-scale EV battery plant, Bloomberg writes .
He's come in with the lead
Electric car manufacturers, mining companies and chemical suppliers are competing to deliver larger quantities of material, which is key to the world's transition to cleaner energy sources. Automakers and industry analysts expect recycled batteries to play a vital role in managing supply shortages in the long run. Recycling could also help curb rising commodity prices, which are threatening to rise in battery prices for at least the first time since 2010, writes Ars Technica .
According to BloombergNEF, Bloomberg's energy and data analysis unit, some 62,000 tonnes of used electric and stationary batteries have reached the end of their life last year, and that number will rise to 4 million tonnes by 2035. The BNEF estimates that by 2030, consumers and companies worldwide are expected to buy nearly 26 million EVs a year, and scrap yards will take over nearly 1.7 million tonnes of waste batteries.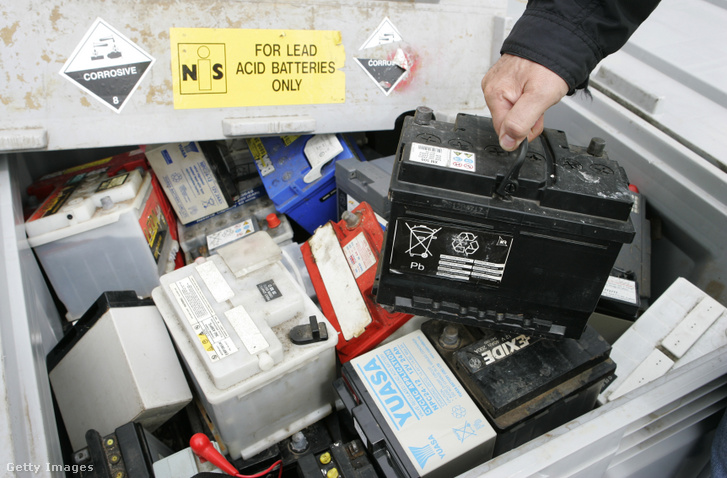 Glencore is also said to be investing $ 200 million in Li-Cycle by purchasing a five-year convertible bond. Li-Cycle has agreed to appoint Kunal Sinha, Glencore's head of recycling, to its board. Which is a good indication that this will be a growing business.
An example is already there: the International Energy Agency (IEA) reports in 2021 that the average price of a tonne of battery-grade lithium carbonate in 2021 was $ 17,000, while that of lead was $ 2,425 in North American markets, and raw materials are now they account for more than half of the cost of batteries. But the lower price level is also explained by the 99 percent recycling rate for traditional batteries. In the case of lead, the size of the market is estimated at billions of dollars, and it is a stable supplier to manufacturers.